It is of great importance to us to support only trustworthy environmental projects with ThankU. And also that your donation directly benefits the projects.
That's why we have carefully selected our partner projects and are in regular contact with the teams on site. If you want to know how ThankU uses the money in detail, please read our transparency reports.
With every ThankU you can choose to support one of the three projects presented here.
If you would like to help rid the seas of plastic waste, ThankU will support sevencleanseas.com with your donation. Seven Clean Seas is a social enterprise based in Singapore. Since its foundation in 2018, thousands of volunteers have helped to remove about 70 tons of plastic from the oceans and beaches.
Plastic not only pollutes the environment but also endangers marine, bird and coral life. An estimated 100,000 marine animals are losing their lives to it every year. Seven Clean Seas hosts beach clean up events with locals and tourists to fight plastic pollution.
If you decide to support the planting of new trees, ThankU will use your donation to support the non-profit foundation Green Ethiopia. The foundation finances tree nurseries in Ethiopia and reforests bare mountain slopes with the help of local volunteers.
Forests are natural water reservoirs. Green Ethiopia therefore implements water harvesting projects and supports women and their families who grow vegetables and plant fruit trees on their own land. Thanks to the cycle of erosion control, improved soil fertility and moisture at the foot of the reforested mountains, blooming gardens develop around the houses. This improves the living situation of the local people in the long term.
If you want to protect wildlife, ThankU will support Fundación de Conservación Jocotoco. Jocotoco, an Ecuadorian non-governmental organization (NGO), has been protecting the habitats of Ecuador's most endangered birds since 1998, thus contributing to the preservation of biodiversity. Jocotoco achieves this goal by acquiring strategic land and managing it as biological reserves.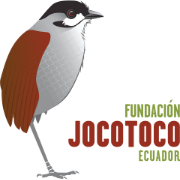 To date, the Jocotoco foundation has established a network of fifteen reserves in Ecuador, which together protect around 23,000 hectares (approximately 57,000 acres). Although these reserves were created to protect the habitats of more than 900 bird species, they protect all the wildlife living in them, including large and rare mammals such as the spectacled bear, mountain tapir, puma and jaguar.