Saying ThankU increases sustainability and communication in your company
With ThankU you can thank customers, employees, and business partners in a simple and innovative way. At the same time, you can increase your company's environmental sustainability since with every ThankU you donate to a carefully selected environmental project.
How to use ThankU in your business
Thank your employees in a more meaningful way by sending them a ThankU.
Thank your customers with a ThankU QR code on your product.
Thank your online shop customers with a ThankU after their purchase.
Show your environmental impact and activity with the ThankU widgets on your website.
Acting sustainably as a company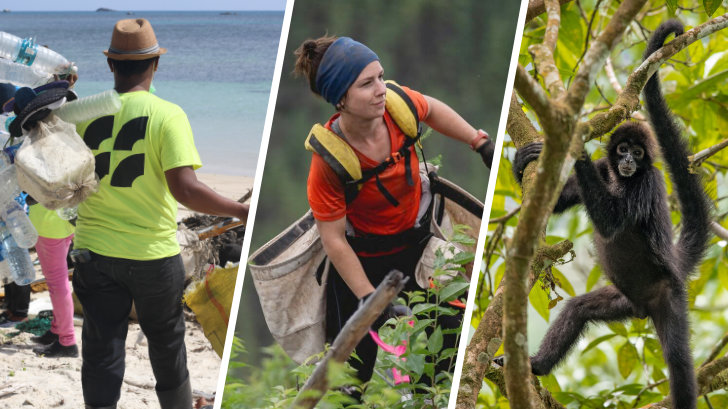 ThankU makes it easy for you to do something good for the environment and share your impact publicly.
Showcase your brand with co-branding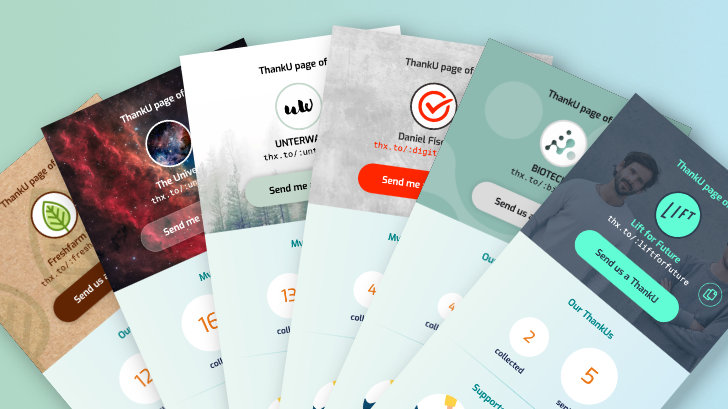 Easily adapt your ThankU business page and your ThankUs to reflect your company branding.


"A brand that shows genuine gratitude and appreciation wins the trust of consumers. And business success depends on that trust."

— 2016 MARU/VCR&C USA Survey on behalf of TD Bank
Want to get started right away?
No problem! You can get started with ThankU right now. Contact us if you would like to customize your ThankU business page or if you have any questions.
Want to know more about ThankU?
You can find all the important information about ThankU, the environmental projects we support, and our transparency reports right here: